Agency Associates is your one-stop full service insurance agency. We cover everything from your health to your "stuff" with equal aplomb. Call us for a no-obligation insurance audit. We'll assess your current insurance programs to ensure that you are insured correctly and we'll check the competition for better coverage at rates that are equal to or even lower than what you currently pay. If we can't beat your current program, we'll tell you that as well. None of the information that we collect throughout the quoting process will EVER be sold or used for any other purpose. We want you to be confident that the coverage you buy is the best value for you, whether it is purchased through us or another agent.
INDIVIDUAL HEALTH INSURANCE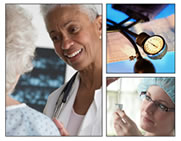 At this point, you'll probably want to go into the exchange for individual coverage, however, there are plans for healthy individuals available outside the exchange. These will usually have a rich benefit package and lower deductibles and out of pocket limits. The drawback is that these plans will not be eligible for any subsidies from the federal government.
"OBAMACARE" (ACA) THROUGH THE "MARKETPLACE"
The marketplace is open and our agents are certified to assist you with Marketplace enrollment and comparisons.
MEDICARE ADVANTAGE/MEDICARE SUPPLEMENT PROGRAMS
Which should you choose? A Medicare advantage plan usually has a lower monthly premium and a richer benefit package. The down side? Advantage plans are generally administered through regional insurance providers. If you spend half the year in a warmer climate, that regional limitation may leave you without your added benefits for half the year. In cases such as this, we commonly recommend a supplement plan through a national carrier.