Business Owners Insurance (BOP)
Business Owners Insurance (BOP)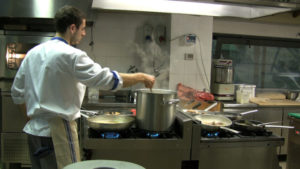 A business owners policy combines business property and business liability insurance into one bundled policy. These policies are customized and usually have packages that add coverages for the most important risks for your specific type of operations.
Your business is as unique as you are, but it definitely needs Liability Insurance. If you own any tangible property that you use in the course of running your company, you also need Property Insurance and/or an Inland Marine policy to cover tools and equipment. In addition to these basic packages, we can help you select from optional coverages like:
Business Auto Insurance
A business catastrophe liability/umbrella policy that is designed to protect against large losses. For the typical business, the umbrella policy would provide protection over and above general liability and auto liability policies.
Employment Practices Liability Insurance (EPLI) that provides protection against claims brought by employees alleging discrimination, wrongful termination or harassment, including sexual harassment.
Other specialized liability insurance policies or endorsements that are designed to meet specific needs of particular businesses. They may include:

Errors and Omissions Insurance (E&O)
Professional Liability Insurance
Directors and Officers Liability Insurance (D&O)
General Liability Insurance
Business Auto Insurance
Commercial Property Insurance
Commercial Umbrella aka: Business Catastrophe Liability
Employment Practice Liability Insurance (EPLI)
Errors & Omissions Liability Insurance (E&O)
Directors & Officers Liability Insurance (D&O)
Crime Insurance
Builders Risk Insurance
Liquor Liability Insurance
Special Event Insurance
Surety Bonds
Inland Marine Insurance
Systems Breakdown Insurance
Key Man Life Insurance
Fiduciary Liability Insurance
We know that you cannot outrun your risk, but you can be ready for it. What if a hurricane causes you to lose power to your building and your operations cease, or if a fire severely damages your building? You shouldn't have to pay for this yourself, and with the right protection, you won't have to. Our insurance advisors can help you identify gaps in coverage, look for ways to save money and keep your assets and income protected.